Liners
American Mfg Co bi-metallic high-chrome sleeved liners are becoming the new standard for the industry. Manufactured under API 7-K and ISO 9001 certificates and guaranteed to be 100% identical (with regard to fit, form, and function) with the OEM liner it is designed to replace and AT LEAST equal quality. We subject our AMERICAN liners to over 4 rigorous quality control inspections during the manufacturing process beginning from raw material to finished product checking all aspects of material integrity, chromium % of sleeve, critical machined dimensions and sleeve fit. Why do we obsess over our quality so much?
So you and your customer don't have to. You know that when you're using an AMERICAN liner, there's no better option for your pump. Our bi-metallic high chrome liner consists of the industry standard steel (forged or tubing) outer shell and centrifugally-spun high chrome sleeve. AMERICAN liners are CNC machined complete, sleeve shrink fit, and honed at our API 7-K and ISO 9001 certified factory in St. Joseph, MN, ensuring complete interchangeability with the OEM and unmatched quality.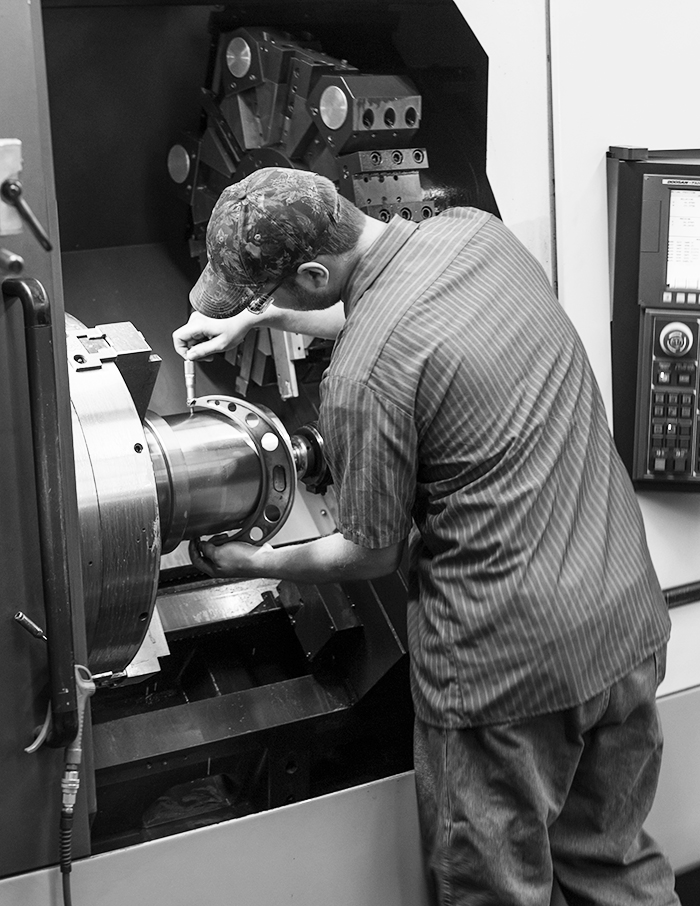 American liners are all manufactured HP style with "stop collars" to prevent sleeve slippage during use.
Premium forged industry standard steel shells
.2" thick high chrome white iron honed sleeve
64-69 RC hardness on chrome sleeve
HP Stop Collars eliminates risk of sleeve slippage
Service life of over 800 hours


For the harshest drilling conditions; American Mfg is now offering a premium Zirconia-Ceramic sleeved HP-style liner. Zirconia ceramic's wear and heat-resistant properties are unmatched by any other liner sleeve material available in today's marketplace. Although 20% more expensive than "standard" Alumina-ceramic liners; Zirconia-ceramic sleeved liners have been shown to last THREE TIMES AS LONG during drilling operations.
Not only will your liners last longer, but running AMERICAN Zirconia-sleeved liners in your pump will double the life of your piston (as compared with standard chrome-sleeved liner).
Premium forged industry standard steel shells
91-95 RC hardness on zirconia sleeve
HP Stop collars eliminate risk of sleeve slippage
Service life of over 4,000 hrs.